Congratulations to Vicki Patillo and Lynn Field for their outstanding creations that won awards at NEWS 2023!
Vicki Patillo won the second place award at the fashion show for tunics and tops. The structure is plain weave and twill. The fiber is 16/2 bamboo lavender and sage and spaced dyed rayon boucle white, steel blue, teal and gray.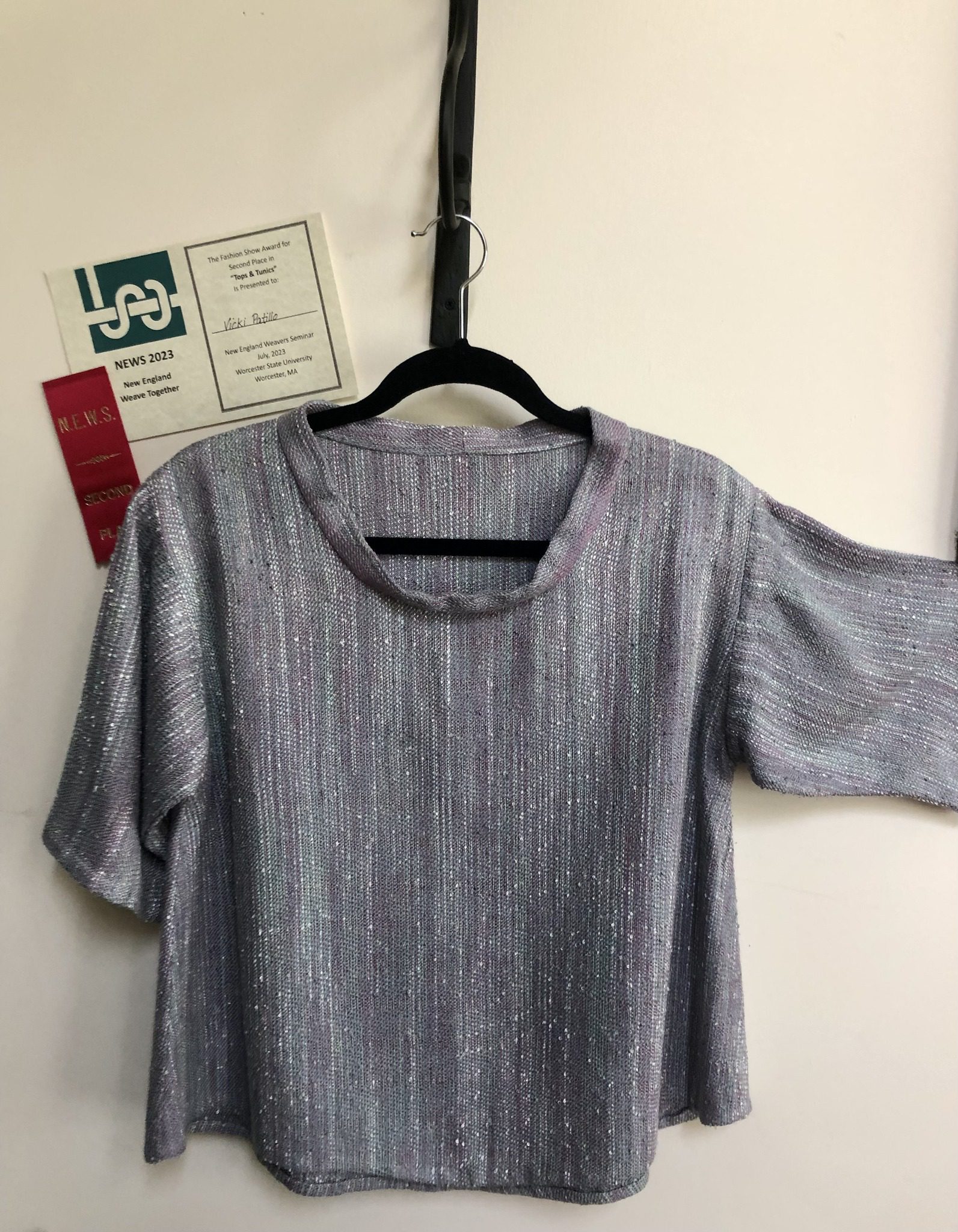 Lynn Field won the Francis Irwin Handweavers of New Jersey and the Mainely Weavers award for "Meticulous Weaving"
Deflected Double Weave Scarf: warp and weft 2/20 wool, 8/2 tencel, and 20/2 Fearless Silk.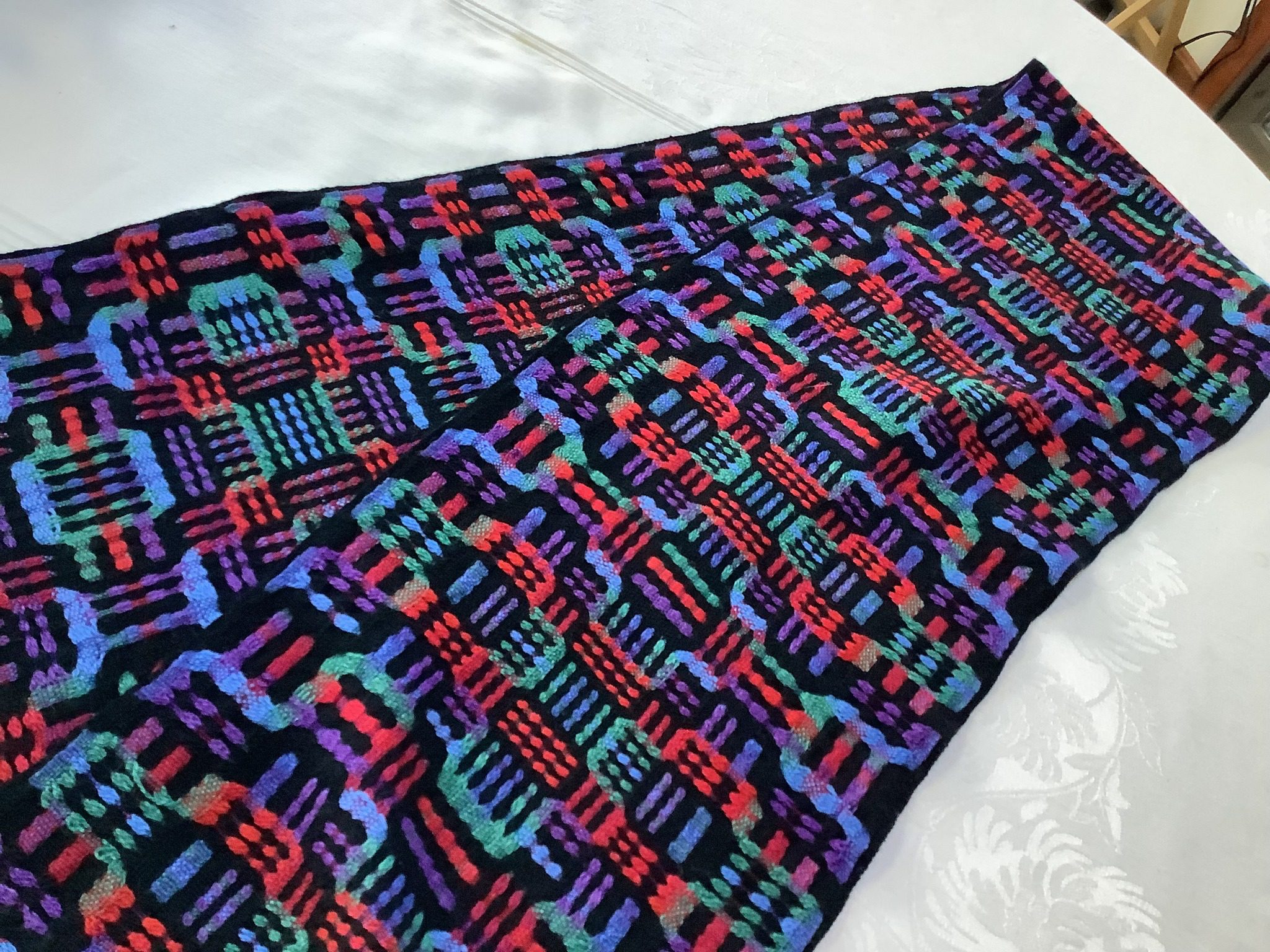 Lynn also won the Pro Chemical and Dye Award for "The Best Use of Hand-dyed Fibers". Advancing Twill Scarf. Warp: hand-dyed 8/2 rayon parallel threaded with 8/2 tencel in "Pompeii" and "Adobe". Weft: 8/2 tencel in "greyed teal" and 60/2 silk tabby in Cebu Pacific Air.