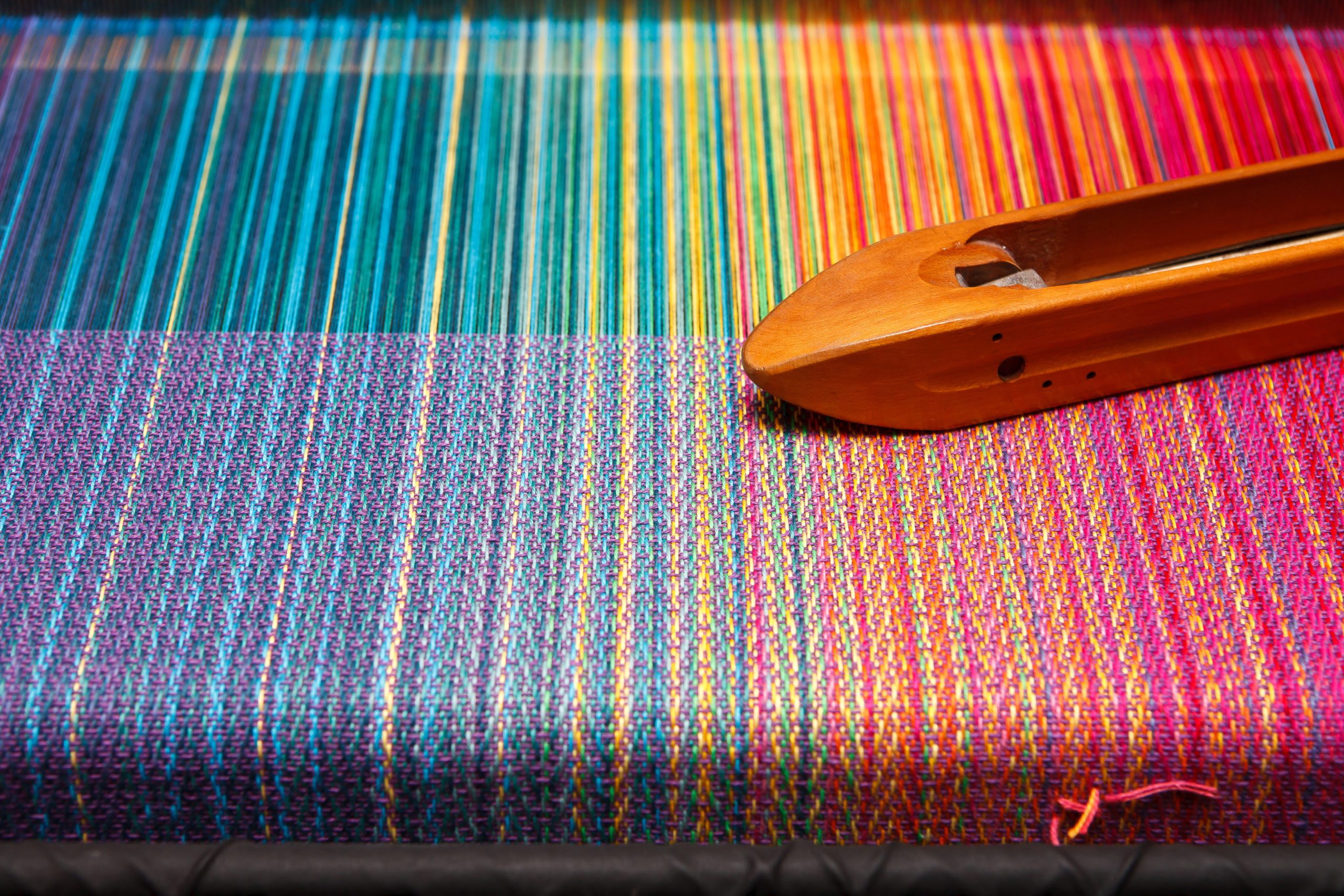 PVW Programs 2022-2023

September 13, 2022: Pat Kapitsky hosts a Card Weaving Mini-Workshop. Learn how card weaving works and go home with a small, completed project.
October 11, 2022: Nevan Carling will present The Marshfield School of Weaving's North American Handloom Survey, its goals, importance, and early revelations regarding the nature of weaving in New England.
November 8, 2022: Susan Conover will join us over Zoom for "Setts in all their
Glory."
December 13, 2022: Barbara Elkins, along with Mary Jones, will give us a curated tour of the weaving yarns of WEBS. What works, what doesn't and why. Feel free to share your favorites as well.
January 10, 2023: Mary Jones, along with Barbara Elkins, shows us around the
weaving room at WEBS. Looms will be demonstrated and discussed, along with weaving tools and accessories that you might not have known about.
February 14, 2023: Scott Norris will review "The Fabric of Civilization" by Virginia Postrel.
March 14, 2023: Warping Back to Front vs. Front to Back. We will warp two
looms with each of these methods.
April 11, 2023: The Rigid Heddle Loom. Marthe Young shows how the Rigid
Heddle Loom is capable of so much more than you might think.
May 9, 2023: Ned Lazaro speaks about the historic textiles of Deerfield and best practices regarding caring for/storing antique clothing and textiles, supplies to consider, etc.
June 12, 202: Business Meeting and Potluck
SPRING WORKSHOP Date TBD Laurie Autio presents a workshop on lace weaves. Appropriate for all levels of weavers.